Public app review - Social platform for fractional investing
Rating as of based on a review of services March 9, 2023.
Public is a free investing app that offers fractional investing with no commission fees or account minimums. Public lets you invest with context in stocks, ETFs, and crypto – all in one place.
---
Best for:
Small-time investors
New investors
Knowledge seekers
---
Editor's Note - You can trust the integrity of our balanced, independent financial advice. We may, however, receive compensation from the issuers of some products mentioned in this article. Opinions are the author's alone. This content has not been provided by, reviewed, approved or endorsed by any advertiser, unless otherwise noted below.
Public has made buying, selling, and owning stocks, something that anyone can do and understand. It used to be that you needed to either be a professional in finance to understand the intricacies of the stock market or had to have a boatload of money to invest.
With a tool like Public, anyone can own a piece of a company they believe in and build a diversified portfolio of stocks, ETFs, and crypto. You can invest in what matters most to you with context from company leaders and watch what other investors are doing for inspiration.
What is Public?
Public is the new kid on the ever-growing commission-free brokerage block. But many of you may be familiar with its formerly-used title, Matador.
That's right, the pioneer of investing products, Matador, was literally the first man on the scene. So, I was excited to see how an investment giant with years of experience would roll out its new and improved version.
Pros & cons
P
r
o
s
Free investment platform — You can trade U.S. stocks and ETFs commission-free and you won't pay fees for ACH transfers or wire transfers to fund your account. Some fees do apply when trading crypto.
Debit card deposits — Just deposit funds with your debit card and start investing, unlike other investment apps that require you to link a bank account to get started.
Support — Public offers both chat support for technical and account questions as well as a few ways to engage with other investors and even companies to help inform your strategy. You can follow any other Public investor's activity to see what they're doing right and maybe implement some of their moves in your own portfolio and join live Town Halls to submit questions to company leaders.
Real-time fractional trading — Public is built on the concept of commission-free fractional investing. Whether you're interested in stocks, ETFs, crypto, alternative investments, or all of the above, you'll be able to purchase fractional shares to better diversify your portfolio and own more companies regardless of how much capital you have to invest.
Lots of information — Public provides a variety of resources that can be useful to investors of any experience level. From general best practices and basic terms to advanced trading techniques, there's educational content for everybody. You can also learn more about individual company causes to find out if they align with your values.
C
o
n
s
Relatively new — There are some bugs in the system, but at least they are continuously releasing improvements to the experience based on real user feedback.
Not internationally available — European, African, and Asian investors are all clamoring for this app to no avail. As of right now, Public is only available within the US.
How does Public work?
Public is a free investing app, so everything starts with the download:
Download the app
The Public app is available for both iOS and Android devices, and new and improved versions are constantly released. In my mind, that's definitely good news for users. All you have to get started is enter your cell phone number to get a link, and then download the app to get things rolling.
Create your investor profile
Once you download the app, the next thing to do is answer a few basic questions to submit your application. This step involves filling out some information about yourself, like your age (18+ only), social security number, and bank information.
Choose your stocks – and get started with real-time trading
Now, for the fun stuff!
Public has more than 5,000 stocks to choose from. They're organized into different categories called themes so you can discover new companies in terms that reflect how you actually experience the world. More on that below.
You can pick a category, browse through the list, and select a company that looks interesting. Public has a lot of information on each company, including trends, comments, and company history. One interesting bit of information they include is a list of sub-brands that a parent company might own. So, you can learn a lot before you invest.
Before you can start trading, though, you'll need to connect a bank account or debit card for transferring funds. To set this up, tap on the Account icon in the bottom-right corner of your screen, choose Banking and Payment Methods, then input either a bank account or debit card number.
The coolest thing about this app is how fast it works. You can start investing immediately after you open an account with whatever balance you've deposited. So, the minute the transfer clears, you're ready to start trading in real time. That means that as long as the market is open, whatever you decide to buy and trade is executed immediately.
As a bonus, if a current user refers you to the app, you'll start with a free slice of stock valued at up to $50. And your friend will get a free slice of stock, too.
Start tracking your investments
After you've chosen and invested in your stocks, it's time to sit back and let the market do its thing. Obviously, with smaller slices of stock, you aren't going to be making substantial amounts of money overnight. But hey, every dollar counts, right?
As a default, Public automatically deposits dividends in your account. If you want to opt into the service so that Public automatically reinvests your dividends, you can send a message to support, and they'll hook you up. I recommend this since it means that your money can build on itself automatically over time, should your investments pan out in your favor.
You can also earn money on the uninvested money in your account, which I'll explain in more detail shortly.
Refer your friends
One of my favorite things about Public is the generous referral program. Public rewards you when you refer your friends via the Public referral link. And the reward? A slice of stock once your friend opens an account.
Public's Town Hall
If you want a chance to engage directly with executives of the companies you are investing in – specifically with Public's founders and CEOs – Public has started Town Hall where you can ask questions and get answers live through written Q&As in the app. Note that these town halls are not intended to be a way to get investment advice.
How much does Public cost?
Public is commission-free
Public is a totally free tool to use, which is great if you're just starting out in investments or if you only have a little bit of cash to spare.
On top of that, Public charges zero commission to invest in any stock so you can also process fund transfers in and out of your account for free.
They do have a few other fees for advanced services including:
Broker-manned phone trades – $30
Domestic wire transfer – $30
Domestic overnight checks – $35
Returned checks or stop payments – $30
ACAT outgoing – $75
Paper statements – $35
No transfer fee
What I found to be very generous was Public's transfer policy when transferring funds from another brokerage. Public doesn't charge a fee for this service, and what's more, if the original brokerage does, Public will probably cover the costs for you.
Public Premium
For those looking for more support with their investing strategy and additional options to customize and manage their portfolio, Public Premium might be the way to go. The basic version of Public is free to use, but the paid version gives you access to everything Public has to offer. This includes (but is not limited to):
Stock and ETF reports to help inform your strategy

Pre-market and after-hours trading for a total of five and a half extra hours

Advanced portfolio organization and comparison tools

Morningstar market reports and ratings

Custom price alerts for assets you're interested in

Subscriber-only news, earnings breakdowns, company performance, etc.
In addition to these extras, you'll also enjoy special treatment from the Premium Support team including faster responses.
Public Premium costs $10 a month for most users but is free if you have a balance of $20,000 market value or more when signing up (terms and conditions apply).
Public features
Obviously, the biggest selling point for Public is the ability to buy stock in any company regardless of the share price (I'll clarify this point more below). But there are some pretty neat features I stumbled upon while reviewing this company.
Here are a few worth mentioning:
Instant and real-time fractional stocks
Generally speaking, when it comes to fractionals, investment brokers will queue up the orders, and only put them through once in a while (once a day, sometimes once a week).
The problem with this is that you don't get an accurate picture of the real value (i.e., the price you're working with). Public executes your stock order immediately, so you can see in real-time exactly what price you're getting. It's a more accurate picture that investors appreciate.
And by the way, Public will also reinvest your dividends for you if you ask nicely (or even if you don't ask nicely, but you do have to ask), increasing your chances of turning a greater profit.
Account funding via debit card
If you've shopped various investing apps, you've probably noticed that most require you to link up a bank account to get started. ACH is standard for online training. Any time you need to move money over to buy some stocks, the app takes it directly out of your bank account.
But Public is unique in that it lets you transfer funds using your debit card. The best thing about this option is that it's faster. ACH transfers can take three to five days, but debit card transfers are instant. That means you no longer have to wait to take action on a stock.
You are limited to $1,000 per transfer with a debit card, so you may want to keep your ACH account as an additional funding source. You can then use your debit card in those instances when waiting around for ACH could cost you a very valuable opportunity.
By accepting debit cards, Public also makes trading more inclusive. You no longer need to have a technologically advanced bank to build your portfolio using an investment app.
Ability to invest in crypto
Public has recently added cryptocurrencies to the assets you can hold through their app. You're able to buy, sell, and hold crypto through the Public app.
For the time being, you'll only be able to explore 10 cryptocurrencies, including:
Bitcoin
Ether
Cardano
Dogecoin
Litecoin
Bitcoin Cash
Stellar
Ethereum Classic
Dash
Zcash
Alternative investments
Alternative assets are growing in popularity for both beginner and intermediate investors. If you're interested in diversifying your portfolio by investing in nontraditional classes like art, NFTs, and collectibles, Public might be a good choice.
Investing in alternative assets or "alts" differs slightly from investing in traditional assets like stocks and bonds. Instead of buying a share of a company or putting money into an index fund, you could be investing in a limited-edition pair of shoes or a trading card. The idea behind investing in alts is that they are not closely tied to the stock market and therefore not as vulnerable to some of the risks of traditional investing such as market volatility and inflation. However, alternative investing presents a number of its own risks.
All alternative assets on Public are pre-selected by experts. Like stocks, you can purchase fractional shares, so you don't need to have a lot of money to get started.
Treasury accounts
Treasury bills or T-bills offer another way to invest that has advantages over both savings accounts and riskier assets. With a Public Treasury Account, you can earn a higher yield than you would in a high-yield savings account. Right now, 26-week T-bills are earning 5.0% when held to maturity (as of February 2023). Accounts are held in the custody of The Bank of New York Mellon.
Another benefit of these over savings accounts is that your rate is locked in after you sign up, but you still maintain access to your money and can sell your bill if you need the cash.
Treasury bills are backed by the full faith and credit of the U.S. government. For this reason, they're generally considered to be very safe. However, it's important to note that T-bills are not FDIC-insured and can technically lose value.
Short-term debt securities like this can give investors cash access with a very low risk of depreciation. They don't offer as much earning potential as assets like stocks and ETFs, but they're also much less likely to decrease in value. You'll pay a flat management fee of .05% on your balance every month to Jiko Bank, which manages Treasury accounts for Public. A portion of this also goes to Public. Fees are deducted automatically from your account.
Public Disclosure: All U.S. treasury investments and investment advisory services provided by Jiko Securities, Inc., a registered broker-dealer, member FINRA and SIPC. Securities in your account are protected up to $500,000. For details, please see www.sipc.org
Investments in T-bills: Not FDIC Insured - No Bank Guarantee - May Lose Value
Banking services provided by Jiko Bank, a division of Mid-Central National Bank.
Jiko Group, Inc. and its affiliates do not provide legal, tax, or accounting advice. You should consult your legal and/or tax advisors before making any financial decisions. This material is not intended as a recommendation, offer or solicitation for the purchase or sale of any security or investment strategy. See FINRA BrokerCheck, Jiko U.S. Treasuries Risk Disclosures and Jiko Securities Inc. Form CRS.
Customer vs. company-centric model (aka partial share aka slices)
The traditional stock market model works like this: To buy a share in a company, you pay the full amount of a share (or however many shares you want) and receive that percentage of the company as your own.
The problem with this type of business model is that some great companies out there have incredibly pricey stocks. A single share of a top tech company, for example, could cost thousands. So most small-time investors won't even consider this as an option.
Public works differently. With this platform, you invest what you can afford, rather than how much the total share costs. So, if you have $130 to invest (or perhaps just $30), then you can buy a slice of one share in Google. This way, you are investing in the companies you want without the limitation of a high entry barrier.
You can buy full shares of stocks through Public, too. When you do, you'll get access to market, limit, and stop order typesso you can trade more extensively if you wish. Buying slices is just an added bonus that is unique.
More user-friendly categorization
If you've ever looked at a list of stock options, you might have felt like they were written in another language. That's because the stocks are organized by industry, something that doesn't necessarily line up with the way people experience companies in their everyday lives.
Public has done something that I personally really like, turning this system on its head. It organizes stocks into themes that are basically more user-friendly categories. So, if you are passionate about female-led companies or new-age industries, for example, you can browse these sections and invest in a company that is meaningful to you.
To just give you a 'taste' of some of Public's themes: The Future is Female (S&P companies with female CEOs); New Kids on the Block (recently IPO-ed companies), and Cannabis. There's also BioTech, Self-Driving Cars, and the list goes on.
Social aspect
True to its name, Public has a large community forum where traders can comment and ask questions about all things trade-related; people can weigh in on their own experiences, or ask questions of others with direct experience in the category. For sure, the social aspect/layer helps investors, new and veteran alike, get more info, feedback, and insight into smart trading.
For me, Public's social feed has been a real game-changer because financial institutions have historically seemed to be closed off when it comes to the free flow of information on companies and investment approaches. The fact that you can follow people to see their portfolios and what they've invested in recently is great because several of the members are industry experts. So you can really get some good information from these forums.
But I'd definitely say learn who is reliable before you make any major investments based on a "tip." I really like the idea of the community forums because it really helps new investors gain confidence and understanding. You make your first investments, learn the ropes, and get the hang of things. It's also good for more weathered investors, but I think it's really worth pointing out that newbies can wade in with certainty.
What I really like about this angle is that you're not going it alone. As I'm sure you know, investing can be somewhat of a no-man's land – a jungle where it's every person for themselves. This is great for aggressive investors who know the ropes, but it can be intimidating for newbies and scare people from even trying to invest.
In-app chat support
In-app chat support might not seem like a big deal at first but wait until the first time you hit a bump in the road on your investing journey. Then, you'll definitely be glad that Public has this feature.
Chat support is available to answer all of your investing questions as well as manage technical hiccups for you.
High-interest cash accounts
In addition to the dividends you make on your investments, Public offers another way to earn. You can earn 2.5% on up to $10,000 of your uninvested cash.
I've got to say, that's another huge game-changer for most of us at a very high rate (think 25x the national average high, per Bankrate.com data from April 2019). Though, it's not as high as some high-yield savings accounts available.
And in the interest of safety, it's worth noting that Public is insured by SIPC up to $500K. It also uses AES 128-bit encryption and TLS 1.2 secure data in transit.
Who is Public best for?
I've found that Public is an excellent tool that I strongly recommend for several types of investors, including:
People who don't have a ton of money but want to invest
Newbies who don't know much about investing and are looking for guidance and inspiration
Investors looking for a fast and easy user-experience
Investors who enjoy combining a social element to their investing
Anyone who wants to save money on commissions

People who want to invest using a debit card
Who shouldn't use Public
But I will say that Public is not for everyone; I wouldn't necessarily recommend Public as the best online investor option for you:
If you live outside of the United States
If you day trade regularly; this is not allowed on Public's platform
If you are looking for OTC stocks
If you want more automation tools (i.e., a more passive investing experience)
Public vs. competitors
Far from a lone wolf, Public has a lot of competition in the online brokerage industry. And it's not even the only commission-free service to make these offers. Here are a few alternatives if Public isn't the right fit for you:
| | Public | Empower | Betterment | Acorns | Stash |
| --- | --- | --- | --- | --- | --- |
| Fees | $0 | 0.49%-0.89% | 0.25% annual fee | $1-$5 per month | $3-$9 per month |
| Account minimum | $0 | $100,000 | $10 required minimum initial investment | $0 | $5 |
| Promotion | 2.5% APY up to $10K | Free financial advice and spending tracker tools | Waived investing management fees for up to one year | $75 when you set up direct deposit with Acorns and receive two direct deposits of at least $250 per deposit | One month free management |
| Reinvestment option | Yes | No | Yes | Yes | Yes |
Empower
Empower is a financial advisement tool that also has a great spending tracker to help people save by watching what they spend.
This tool is free and lets you monitor everything from your savings account to credit cards and investment accounts.
Empower also has a free retirement planner, investment analyzer, and portfolio checkup.
(Personal Capital is now Empower)
Check out our full Empower review.
Betterment
Betterment is a robo-advisor that specializes in easy automated portfolios.
For a small annual fee, Betterment manages diversified portfolios chosen from stock ETFs and bond ETFs, recommends risk profitability, and highlights investment strategies based on smart investing tools.
Check out our full Betterment review.
Acorns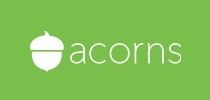 For first-time investors, Acorns is the go-to investment app in my book. Acorns allows you to squirrel away your extra cash (pun intended) and watch your savings grow without even feeling the difference. Simply connect the card you use most often and each of your purchases will be rounded up and the difference will be invested.
Acorns offers inexpensive plans, with $1, $3, and $5 options that come with a host of features, including a diversified portfolio of ETFs.
Check out our full Acorns review.
Stash
Stash is another great diversified stock portfolio option.
Unlike Acorns, though, Stash has multiple portfolios to choose from. So, you can have your pick of the litter, organized by industry and cause, for investors who want to choose a particular movement to follow.
Check out our full Stash review.
My experience using Public
Easy-to-use interface
Using Public was a dream compared to some investment apps (I won't mention names). To begin with, the user interface is clean and uncluttered. Unlike a lot of other apps that have so much going on that you get overwhelmed just by logging on.
Public has tons of useful info
I also really enjoyed that Public loads up the app with tons of useful information. For example, I went to the themes section and scrolled down until I found a company I liked. I'm a shopaholic, so I browsed the retail theme to discover new companies that I didn't even know traded publicly. Of course, Amazon was right there too.
I could've just invested my $10 into Amazon and walked away, but I like to know a little more about what's going on behind the scenes. Public fuels that type of healthy curiosity by providing lots of background information.
I clicked on Amazon and read up on the latest market activity. Amazon's doing well (big shocker), and I was able to invest with more knowledge than I had before. Win-win.
Here's an example of a couple more Themes they offer:
Tech Giants The most influential and powerful tech companies, which include Netflix (NFLX), Alphabet (GOOGL), Oracle (ORCL), Amazon (AMZN), Facebook (FB), etc.
The Future is Female S&P 500 companies led by female CEOs, which include General Motors (GM), Kohl's (KSS), IBM (IBM), Eventbrite (EB), Progressive (PGR), etc.
Clean and Green Environmentally-friendly companies, which include Vivint Solar (VSLR), Waste Management (WM), Ecolab (ECL), Darling Ingredients (DAR), etc.
There were only a few small negatives
The only real negative I was able to see from using this platform is that usage is limited to people living in the US.
Oh, and Public doesn't offer OTC stocks (over the counter). Some investors might consider this a negative, but I understand the logic. These stocks are a lot riskier than other more regulated markets, so Public doesn't want to take the chance. I guess I get their decision.
Summary
Public makes investing a reality for everyone by combining commission-free stock trading and fractional shares into one intuitive app. If you're new to investing, have hesitated about investing because of the high price barrier, or are just looking for a simpler and (free) way to invest, then you'll definitely do well with this platform.
Head over to Public's homepage for a more in-depth explanation of how the service works and to get started investing today.
Read more:
Public Disclosures: This does not constitute investment advice. Investing involves the risk of loss, including the potential loss of principal. Brokerage services for US-listed, registered securities available on Public are offered by Open to the Public Investing, Inc. (OTTP), a member of FINRA & SIPC, and a wholly-owned subsidiary of Public Holdings, Inc. Brokerage services for alternative investments are offered by the Dalmore Group, LLC, a member of FINRA & SIPC. Alternative investments are over-the-counter equity securities that have been issued pursuant to Regulation A of the Securities Act of 1933. Cryptocurrency trading is provided by Apex Crypto LLC (NMLS ID 1828849). Apex Crypto is licensed to engage in the virtual currency business by the New York State Department of Financial Services. New customers of OTTP receive free stock valued between $3 - $1,000 (0.3% receive the maximum value).
Empower Personal Wealth, LLC ("EPW") compensates Webpals Systems S. C LTD for new leads. Webpals Systems S. C LTD is not an investment client of Personal Capital Advisors Corporation or Empower Advisory Group, LLC.