My comparison of top auto insurers reveals that Metromile is the best option for infrequent drivers, Liberty Mutual is best for accident forgiveness, and State Farm is best for those who regularly take long trips.
There's good news and bad news when it comes to what we're all paying for car insurance.
The bad news: Americans paid an average annual premium of $1,457 in 2022, up an alarming $206 (16%+) increase from the 2021 average.
And the (sort of?) good news: Consumer complacency might be a contributing factor to those high averages. A majority of American drivers either infrequently shop around for a new insurer (27%), or never comparison shop for new car insurance at all (39%).
That means you're ahead of the curve just by reading this article, and there's a good chance you'll find a more affordable insurer via this head-to-head look.
Overview: Car insurance comparison
Metromile: Best for infrequent drivers
Discounts: multi-car
Best feature: mobile app that tracks your mileage and more
If you drive infrequently, then you'll know that it can be difficult to find affordable auto insurance coverage. After all, if you are driving less than the average driver, why should you have to pay just as high of a premium? When you drive less often, you are less likely to have an accident, and that alone means big savings for your auto insurance company.
Metromile is a car insurance company that rewards you for driving less often. With Metromile, your rate will reflect the number of miles you drive each year, not what your insurer expects you to drive!
According to Metromile, you may be able to save between $400 and $500 by switching to their pay-per-mile insurance option. If you are already forgoing driving your car on a day-to-day basis by using public transportation or biking to work, then Metromile may be just the thing for you (and your budget!)
Features
Metromile offers a useful app that can help you manage your car ownership expenses and even find your parked car on a busy street. Plus, the app will send you alerts about street sweeping if you live in certain major cities.
In addition to savings on your premium, you'll be able to conveniently submit any claims from your phone. This will save you time, and potentially a headache!
Finally, Metromile will not charge you for over 250 miles in a single day. So, if you plan to go on a road trip, take off on the open road and don't worry about how much it is going to cost you!
Pros
Pay per mile.

If you are a low-mileage driver, then you stand to save based on this payment model.

Easy signup.

The process of signing up for Metromile is extremely quick. In fact, it will likely take you less than 10 minutes.
Cons
Limited availability.

Metromile is only available in eight states.
Who is Metromile best for?
If you drive less than 10,000 miles a year, Metromile could be the perfect fit for your auto insurance needs! Through their pay-per-mile structure, those who do not drive far on a daily basis can expect big savings when switching to Metromile.
But while Metromile is great for infrequent drivers, the most recent estimates from the Federal Highway Administration indicate that the average driver hits the road quite frequently, racking up 14,000+ miles per year. Per-mile car insurance probably won't make financial sense for you unless you're well below that average.
Compare rate quotes with Metromile or read our full Metromile review.
Liberty Mutual: Best for accident forgiveness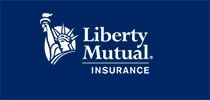 Discounts: accident forgiveness; good students; military members; safety features
Best feature: car replacement program
Liberty Mutual is known for its outstanding customer service. You can either work with a Liberty Mutual agent in person or secure a quote online.
Features
One of the best things about Liberty Mutual is that it offers accident forgiveness. With that, your rates will not be affected by a single claim.
Another great feature is Liberty Mutual's new car replacement program. In this case, Liberty Mutual would make sure that you are paid enough on your claim to repurchase the same car in the first year.
This is in stark contrast to most insurance policies that will only pay out a depreciated value of your new car even if you crash within the first year.
Pros
Accident forgiveness.

Accidents happen. If you are in a car accident, your rates will not go up with just one claim.

New car replacement.

Cars depreciate in value quickly. If you get in an accident in your first year on the road, most insurance companies will pay out significantly less than the purchase price of the car. However, Liberty Mutual will make sure that you can buy the same new car again.
Cons
Rates can be high.

With the benefit of accident forgiveness and new car replacement, your rates are often relatively high.
Who is Liberty Mutual best for?
If you are part of a group that can secure discounts from Liberty Mutual, then it could be a good option. Without significant discounts, your car insurance through Liberty Mutual may be higher than most other companies.
Compare rate quotes with Liberty Mutual or read our full Liberty Mutual review.
Allstate: Best for careful drivers
Discounts: good students; young adults; military members; federal employees; safety features; etc.
Best feature: Drivewise app that will reward you for good driving
Allstate is another company with standout commercials reminding you that Mayhem is always just around the corner. However, with the correct auto insurance, you can avoid any car insurance catastrophes. Allstate might be the right choice for you.
The company offers a quick quote process to help you see where you stand quickly. In addition to a quick quote, you can manage your policy easily online. You may be able to secure a lower rate if you qualify for one of the many discounts Allstate offers. A few of the discounts they offer include good driver, multi-vehicle, and a good student discount.
Not only will you receive a fair quote, but also a range of roadside services when you commit to becoming a policyholder. You never know when that roadside assistance could come in handy!
Features
Allstate is one of the largest auto insurers on the market. With that, they offer several features to help customers manage their auto insurance needs. One useful feature is the Drivewise app which will reward you for good driving. The app will document your driving activities and offer you a discount for being a good driver.
With some policies, you will be able to secure accident forgiveness and new car replacement.
Pros
Discounts.

Allstate offers a wide range of discounts to groups, which can lead to very affordable policies.

Fast online quotes.

You'll encounter an efficient online system that will help you to find a competitive quote quickly.
Cons
Average customer service.

Allstate has relatively average customer satisfaction ratings.
Who is Allstate best for?
Allstate offers a wide range of car insurance options and an array of discounts that can help you find an affordable policy. If you are a frequent and careful driver who would benefit from using the Drivewise app to cut costs, then Allstate could be a good fit. But this benefit is less suited to those uncomfortable with the idea of an app actively monitoring their driving habits.
Compare rate quotes with Allstate or read our full Allstate review.
Progressive: Best for personalized policies
Discounts: safe drivers; multi-vehicle; multi-policy; paying in full; online policy purchase; good grades, etc.
Best feature: Name Your Price Tool
Progressive offers car insurance with several unique features. Although you may not have Flo to help you make your car insurance decision, Progressive is still a great option.
With the number one auto insurance website in the industry, you'll be able to find the best rate available.
Features
When you look for a quote on Progressive, the website will share your quote options from multiple companies. That will help you find a great rate, even if you don't end up working with Progressive. In addition to competitive rates, you'll find many discounts to make your policy more affordable.
The feature that stands out for Progressive is the Name Your Price tool. As the name suggests, you can pick your price. After that, Progressive will try to create a policy that suits your needs and your budget. You can compare the policy to what is available at other companies to ensure you are getting a good deal.
Pros
Pet injury protection.

If you have a pet that you travel with, they'll be covered under your policy.

Discounts. There is no shortage of discounts available through Progressive.
Cons
High cost.

The premiums offered by Progressive are competitive, but you could likely find a better deal with another company.
Who is Progressive best for?
Progressive is a well-known and trusted brand, and drivers can generally feel comfortable working with this company. If you want to have some flexibility in terms of your pricing, then you might enjoy trying out the Name Your Price tool. But Progressive's premiums aren't always known for being the absolute lowest on the market, so you should always compare its quotes with at least two alternatives.
Compare rate quotes with Progressive or read our full Progressive review.
Esurance: Best for strong online experience
Discounts: good students; young adults; military members; federal employees; safety features
Best feature: Get an online quote and sign up immediately
Esurance was recently bought by Allstate. With that, there are some similarities between these two different insurance brands.
Esurance is still known for offering very low quotes and extremely helpful online customer service. Not only can you get a fast quote online, but you can also contact customer service 24/7. A focus on creating a premium online experience has allowed Esurance to offer extremely competitive rates.
Features
The most essential feature of Esurance is the streamlined online service. You will not be bogged down with a slow process. Instead, you can breeze through your online quote and sign up immediately.
Additionally, Esurance offers CarMatch Rental coverage which can cover the cost of a rental vehicle if you are in an accident. With this, you'll be able to rent a comparable car for 45 days.
Pros
Discounts.

Esurance offers a wide range of discounts to create more affordable options.

Easy-to-use website.

With Esurance, you'll enjoy a smooth online car insurance shopping experience.
Cons
Customer satisfaction.

Overall, Esurance has low customer satisfaction ratings for its claims process.
Who is Esurance best for?
If you prefer managing your auto insurance online, then Esurance is a great option. The streamlined website will make buying car insurance a painless process. On the other hand, Esurance isn't a great fit for those who are less comfortable with the digital quoting process, and who would prefer getting a quote over the phone or in person.
Compare rate quotes with Esurance.
State Farm: Best for frequent travelers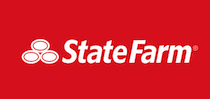 Discounts: multi-vehicle discount; anti-theft discount; vehicle safety discounts; driver training discount; student away at school discount
Best feature: submit claims through the app
As the nation's largest auto insurer, State Farm offers a wide range of policy options. The company offers especially good deals to young drivers who practice safe driving habits.
Features
State Farm offers a variety of helpful features. With live agents to answer your call, you'll always have help when you need it.
Beyond the readily available assistance, the company offers accident forgiveness. You won't need to list at-fault accidents if they happened over three years ago. That is an improvement from most car insurance companies that ask for information about at-fault accidents from up to five years ago.
Additionally, State Farm provides an option to rent a car and cover any travel expenses if your car becomes undrivable while you are on a road trip. If you are in an accident over 50 miles away from your home, then you will have $500 of travel expenses covered to get home.
A final feature that sets State Farm apart is its rideshare insurance options. You can work with an agent to cover your rideshare insurance needs.
Pros
Steer Clear driver program.

If you haven't been in an accident in the last three years and are under the age of 25, then you can qualify to take an online course. By taking this course, you'll be able to lower your premiums significantly.

Live agents available.

You can talk to a real person about your car insurance needs whenever you need assistance.

Good customer service. Overall, State Farm customers are happier than the average car insurance customer.
Cons
Discounts vary by state.

The company offers different rates and discounts in different states. You'll need to check out the rates in your area to determine if this is a good fit.

Higher costs.

Although the service and quality of your insurance will be outstanding, you might be paying more than you have to.
Who is State Farm best for?
If you value customer service, then State Farm is a great company to work with. You can comfortably have your insurance needs met with the help of live agents whenever you need them.
Plus, if you drive over 50 miles away from your house on a regular basis, then State Farm offers a great perk. They will help you get home if you are in an accident. That can be a life saver when the time comes! This feature is, of course, less of a draw for those who primarily stick to their regular commute and infrequently take road trips.
Compare rate quotes with State Farm or read our full State Farm review.
GEICO: Best for discounts
Discounts: good students; young adults; military members; federal employees; safety features
Best feature: instant online quotes
If you have ever watched TV, then you probably haven't missed GEICO's commercials. From the caveman to the Gecko, the company offers some amusing lines while touting its ability to save you at least 15% on your car insurance.
Although GEICO claims to offer rates that are at least 15% cheaper, that doesn't make it the best option for everyone. After you receive a quote, you need to read the fine print to make sure you are comfortable with the coverage offered.
GEICO offers a wide variety of discounts to its policyholders to provide even lower quotes. You can take defensive driving classes to lower your rate or invest in a vehicle with high-end safety equipment such as anti-lock brakes and daytime running lights.
Other discounts are offered for good students, young adults, military members, federal employees, and a wide range of membership organizations.
Features
You can get an instant quote online. In addition to online quotes, you can talk to a live agent about any questions you have about your quotes. Or just reach out via Twitter!
After you start working with GEICO, you'll be able to file your claims through its app.
Pros
Fast quote.

You can receive a quote from GEICO instantly. With this, you can move forward with saving money on your car insurance quickly.

Discounts.

GEICO offers a wide range of discounts to help push your car insurance rates even lower.
Cons
Limited agent presence.

If you are looking for an agent to help you wade through car insurance options, GEICO does have several 'real world' agents in local communities. However, you may have trouble finding a GEICO agent in your community due to a limited presence.
Who is GEICO best for?
GEICO offers great prices to most drivers. However, the best deals come through a discount group. If you are a member of a group that offers policy discounts, then GEICO could be a good option for you.
If you choose to pursue a policy with GEICO, seek out all of the discounts that you can find. You might be able to secure a very affordable rate if you stack your discounts. But if none of GEICO's discounts apply to you, you could end up paying a higher premium than you would with another insurer.
Compare rate quotes with GEICO or read our full GEICO review.
How to find the best car insurance
When you are looking for affordable car insurance, it is hard to know if you are getting the right coverage.
If you are just starting your search, it is critically important to compare multiple companies. As you seek out a new auto insurance company, you'll need to consider several factors. Not only will the rates vary based on the company, but also the level of coverage you can secure. Although the price is important, you'll need to make sure that you are securing the coverage you need for your lifestyle and risk tolerance.
Seek out a car insurance company with high ratings that offer the coverage options you want. In order to ensure you are getting the most bang for your buck, you should also consider the additional services offered by the car insurance company. In some cases, these additional services could be valuable. For example, some car insurance companies offer provisions to cover towing costs and roadside assistance.
You can find out everything you need to know about comparing car insurance companies in this Money Under 30 post.
Summary
Car insurance is a major line item in most budgets. You may spend hundreds or thousands of dollars per year depending on your car and location. With that, it is important to consider all of your car insurance options to determine which company will work best for you.
Make sure to consider the details of the policy in addition to the price. Take action and switch your policy today!
Read more: